Are you consider becoming an RTO?
When starting any business, and especially one that needs to meet compliance it is important to identity if the business really is something you can manage.
It can be daunting, yet if you choose to go into business for yourself you can expect it to be one of the greatest adventures you will have. There will likely be moments of glory, but you can also expect to experience set-backs and times of great stress. A little planning can help you decide whether this is an adventure that you really want to take.
You must step back and take an objective look at what lies ahead. Business ownership is not for everyone. Most entrepreneurs are not adequately prepared to go into business. While they have the motivation and desire for business ownership, many have not taken the time to properly investigate and research their abilities and their business ideas. A careful evaluation of your skills, interests and personal qualities can help you determine the business for which you are best suited:
Skills are abilities to use one's knowledge proficiently.
Interests are those things you enjoy doing and that bring you pleasure.
Personal qualities are the traits and characteristics that make you unique.
There is growth around the world in training and development. There is appositive outlook for Australian training; it is well regarded around the world and renown for the practical hands on training delivery it produces. The challenges it currently faces are the internal changes with the new NVR RTO as managed by ASQA. These challenges may change the shape of the current industry by making it more competitive and streamlined. ASQA will view favourably quality RTO applications with scope from industries that are in demand.
In developing the delivery of training and assessment services you need to look at a number of areas. The Check it Out tool takes you through the initial planning and research stages.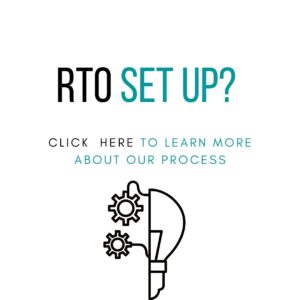 If you are ready to start the planning of becoming an RTO I have put together TWO DOCUMENTS to support you. Click the LINK